The five month old French Bulldog has a cleft palate and several rare heart defects that result in a much shorter lifespan.
MINNEAPOLIS – A Minnesota puppy that is sure to steal your heart has some problems with his own.
Hammie the French Bulldog has a heart condition which means he may not live long. But his caretaker says he's only five months old, he says he still has a lot of energy.
"He's going from a little old man who just loves cuddling to a crazy puppy," says Teri Woolard, coordinator of the Secondhand Hounds Neonatal Program.
Hammie requires special 24/7 care from this animal rescue service as he was born with a cleft palate and multiple rare heart defects. Hammie is also a potential candidate for the first heart surgery of its kind at the University of Minnesota.
"In the hope that we can extend his life and give him a long life," said Woolard. "Unfortunately, many of these puppies don't live long."
Help Hammie: Local Rescue Plans Make Summer Bucket List For Sick Puppies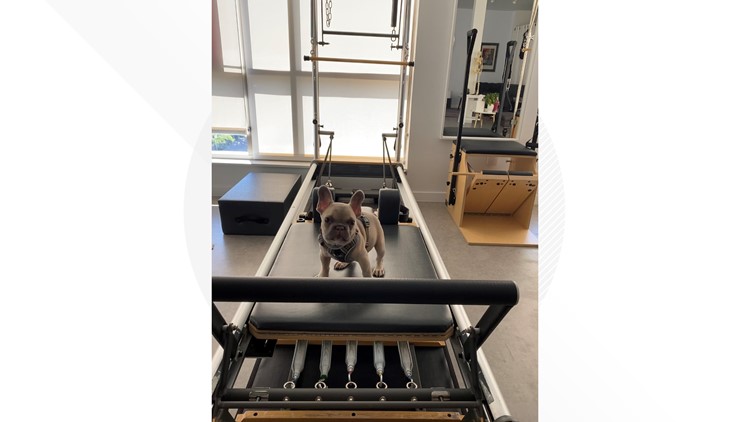 In the short time they spent together, Woolard has now set out to help Hammie create a puppy bucket list. On Thursday, the couple took some time to stroll around the famous spoon in the Minneapolis Sculpture Garden.
They were also busy ticking off other must-dos. From riding a Zamboni to playing arcade games to posing at a photo shoot and attending a Pilates class, the two of them lead their best lives!
"Dogs don't have the same ideas about everyday life as we do," says Woolard. "You don't know tomorrow, you live in the moment, which is so great."
This weekend, Hammie even plans to explore the North Shore – proof that it's not how long you've lived, it's how well you've lived.
"Although they don't have a long life, they can have a great life and it's worth all the care," said Woolard.
Dogs like Hammie only live to be a year or two. If he's a candidate for surgery and things are going well, Woolard says he may be able to be adopted in the future.
By then, Secondhand Hounds will have many dogs that are looking for a home forever.
You can find more information about their programs here.