There's nothing like a furry friend to cozy up with after a long day. If you are looking for a loving pup, some breeds are better than others when it comes to showing affection. Yes, all dogs have merit and lots of love to give to their owners, but some have been known to be cuddlyier than other breeds.
When doing your research on what type of dog to adopt, the affection may be lost in the other specs like size, how good he is with kids, and more. To make it easy, we've compiled a list of the most loving dog breeds. These fluffy guys are sure to spend their days as close as possible to their owner, bringing tons of joy and comfort through all of life's troubles.
In no particular order, here are some pups to count on for extra love any day of the year, according to their profiles on the American Kennel Club (AKC) website. Pro Tip: Each dog breed listed is linked to their AKC Breeds page, so click away for more information.
A dachshund waits in line to compete in the "Best Dog in the Park" competition taking place in Central Park, New York City on October 14, 2006.
Astrid Stawiarz / Getty Images / Getty
These little puppies love nothing more than to snuggle up next to their owner, under all the blankets or somewhere close and cozy. The lovable Weiner dogs are ready for any kind of cuddle time around the clock. Plus, they're extremely portable and make great apartment dogs for those with minimal living space.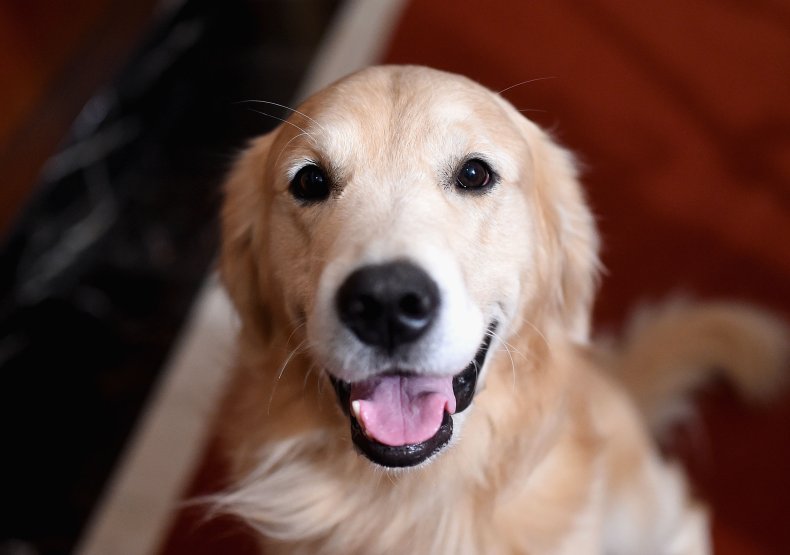 A Golden Retriever attends the American Kennel Club Showcasing the Nation's Most Popular Breeds of 2015 at AKC Headquarters on February 22, 2016 in New York City.
Jamie McCarthy / Getty Images / Getty
The classic American family dog ​​is known to be a loyal and lovable companion, especially with children. Most golden retrievers create a comfortable environment for their humans and ensure that they shower them with affection at every opportunity.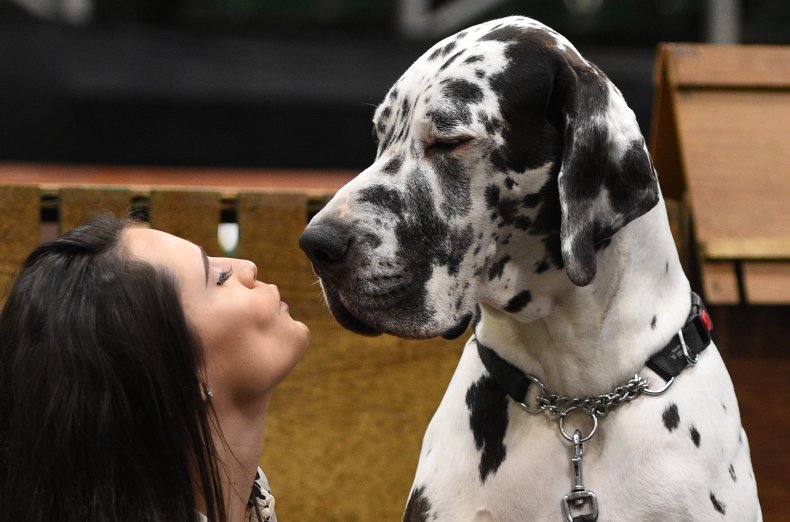 An owner kisses her Great Dane on the first day of the Crufts dog show at the National Exhibition Center in Birmingham, central England, on March 8, 2018.
OLI SCHAL / AFP via Getty Images / Getty
One of the largest breeds of dogs can also be one of the largest babies. Great Danes take up a lot of space, but do it well. If allowed, they'll happily take you to a cuddle session on the couch, in bed, or anywhere.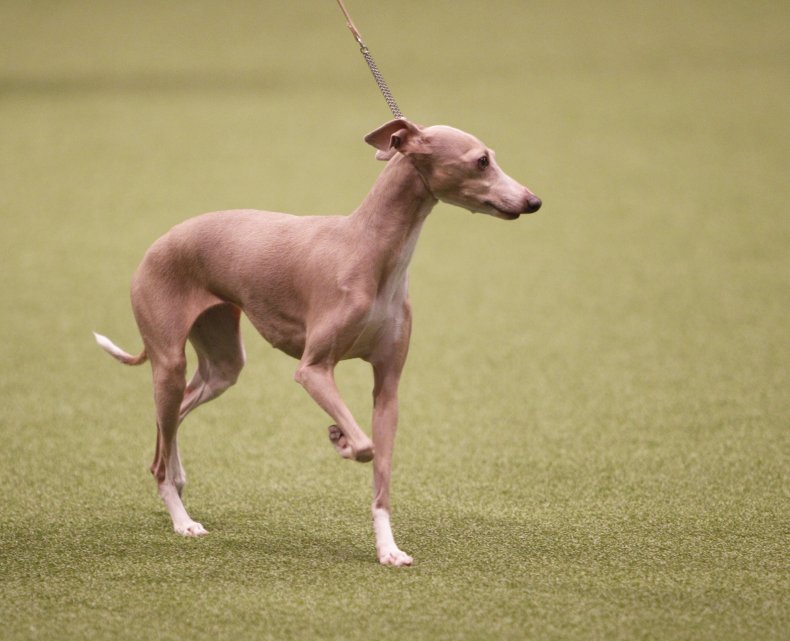 An Italian Greyhound is shown on day three of the Cruft's Dog Show at the NEC Arena on March 10, 2018 in Birmingham, England.
Richard Stabler / Getty Images / Getty
These small and energetic companions love their people dearly. According to the AKC, the dogs can be "decorative couch dogs," which means they don't mind settling in for a leisurely night. However, they have energetic spirits, so they take more play time than some breeds.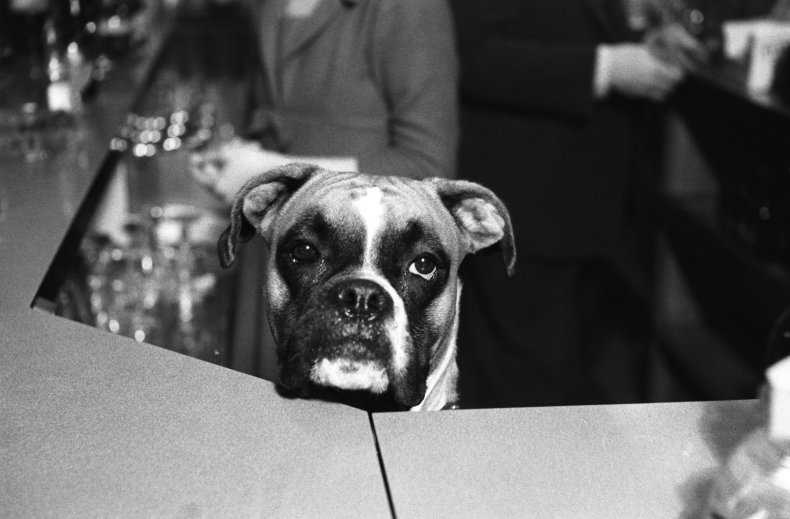 A boxer peeks over the counter in the Jolly Gardeners pub on Union Street, London, November 28, 1960.
Bert Hardy Advertising Archive / Getty Images / Getty
At first glance, a boxer may seem intimidating. But the adventurous pups are tireless to their loved ones. These dogs have an unlikely quirk, one of the traits is their readiness for whatever you have planned.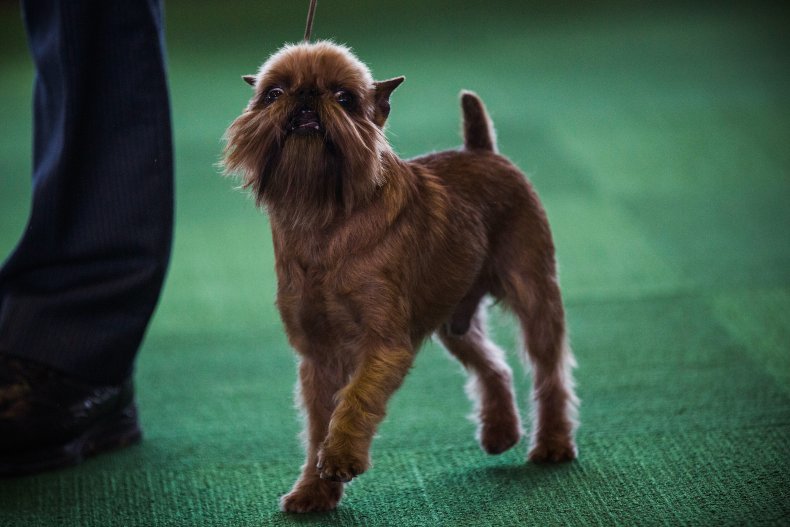 A Brussels Griffon competes in the 138th annual Westminster Dog Show at Piers 92/94 on February 10, 2014 in New York City.
Andrew Burton / Getty Images / Getty
These little puppies are very affectionate but don't give their love to everyone. Brussels Griffon is best matched with friendly adults to whom you will be forever loyal. Problems can arise with children.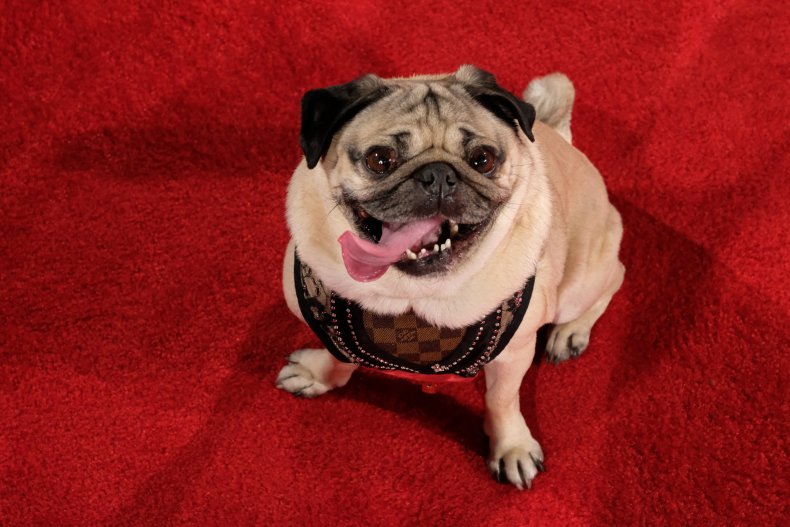 Doug the Pug attends the 2020 Beverly Hills Dog Show at the Los Angeles County Fairplex on February 29, 2020 in Pomona, California.
Sarah Morris / Getty Images / Getty
Another undeniably silly breed, the pug, is ready to shower its owner with affection at any time of the day. These pearl-eyed boys "just live to love and to be loved in return," says the AKC.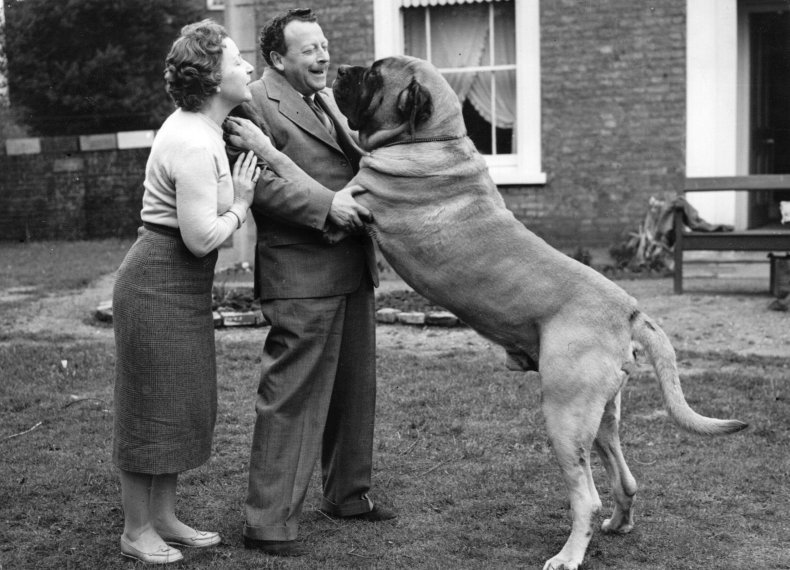 Mr and Mrs Roy Anderson play with their giant dog Butch at home in Isleworth, Middlesex. At 15 kilograms, 5.5 pounds, the massive mastiff was the heaviest dog in Britain.
Keystone / Getty Images / Getty
These giant dogs can reach nearly 230 pounds, but that doesn't mean they don't like to cuddle. While they may not pass as lap dogs, mastiffs love to be close to their humans and protect them from harm. Still, they are known to be incredibly gentle and loving.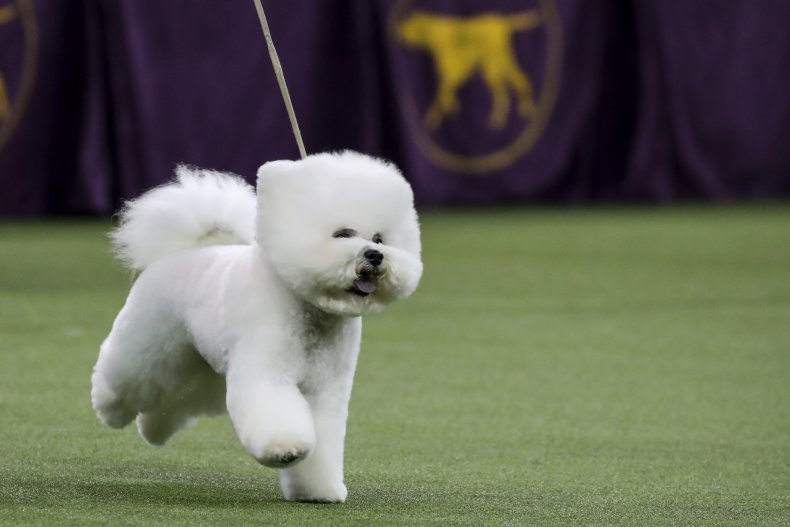 Best in Show winner Flynn, a Bichon Frize, competes in the finals of the 142nd Westminster Kennel Club Dog Show at The Piers on February 13, 2018 in New York City.
Drew Angerer / Getty Images / Getty
Another small breed of dog is widely known for its loving nature. Bichon Frises won't make the best watch dogs because they are ready to snuggle up with anyone they meet. The dogs value time with everyone, especially those they love most.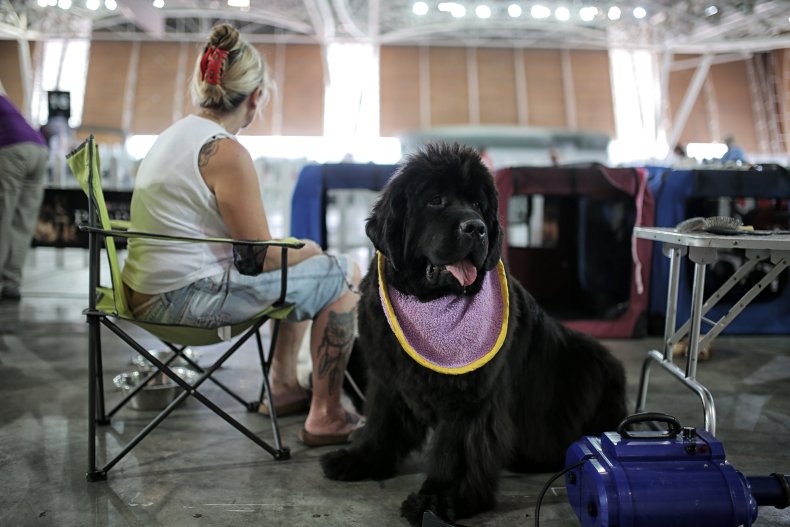 A participant waits with her Newfoundland dog during the competition at the International Dog Show in Turin on July 4, 2015.
MARCO BERTORELLO / AFP via Getty Images / Getty
One of the largest breeds of dogs can actually be the cutest. Newfoundland dogs are also known as "nanny dogs" because they take immediate responsibility for children in their household. The watchful, gentle friends love to show affection and are eager to learn and please their owners.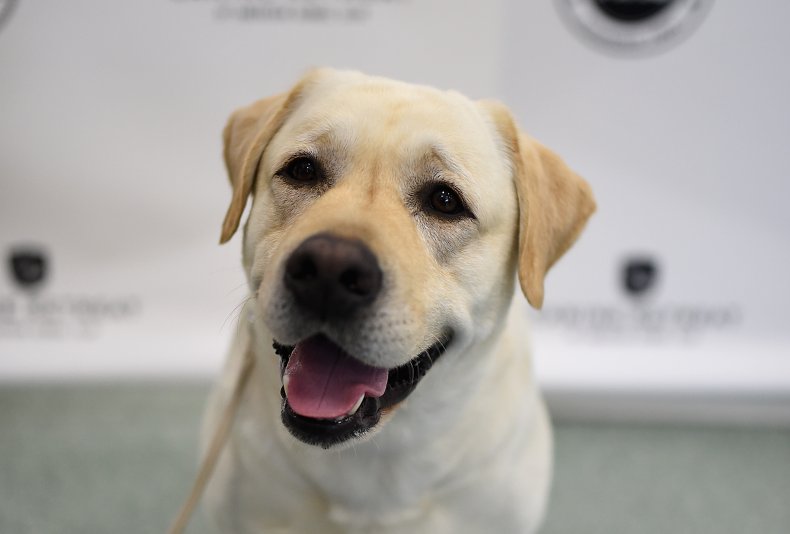 A Labrador Retriever, the # 1 Most Popular Dog Breeds of 2016, is on display at the American Kennel Club Reveals The Most Popular Dog Breeds Of 2016 at the AKC Canine Retreat on March 21, 2017 in New York City. (Photo by Jamie McCarthy / Getty Images)
Jamie McCarthy / Getty Images / Getty
It wouldn't be a list of adorable dogs without America's top breed: the Labrador Retriever. While these pups aren't always the easiest to train because of their wild energies, Labs are more than loving with their families and new friends they meet.
As with all dog breeds, the comfort of any puppy depends on its owner. You may very well find a loyal, loving dog of any breed that is perfect for your family, even if not on this list.